The National Parks: America's Best Idea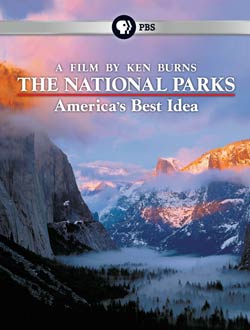 As a child I spent a lot of time with my family enjoying camping and day trips to the White Mountains and Sedona areas of Northern Arizona.  When I moved to California, I sought out something similar and was told to visit Yosemite.  I will never forget the first time I came through the tunnel and saw the Yosemite valley for the first time.  It was truly magical and something I will never forget.  I have since visited the park many times and in all seasons of the year.  My wife and I also selected the location for our wedding.  Held in December, on what turned out to be the first winter snow, it was pure Yosemite–magical.
Given my love for Yosemite and all the other National Parks, it is probably no surprise that I found the new Ken Burns documentary, The National Parks: America's Best Idea, very enjoyable.  If you have not yet seen it, I encourage you to catch it on your local PBS channel.
Our National Park system is truly one of our nation's great assets and one we must all take care to preserve.
If you have an interest in learning more or in purchasing the DVD set, you can click the picture to the left for a link to the PBS website.