10 Leadership Nuggets from Abraham Lincoln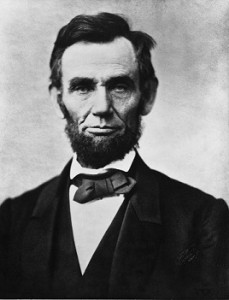 Abraham Lincoln is very much in the news these days, with examinations of his character, his actions, and his leadership style.  The New York Times has an article about the management lessons that can be learned from Abraham Lincoln.
Some of the most enduring Lincoln quotes bring us wisdom in a nutshell.  Reuters columnist Lucy P. Marcus brings us her top ten Lincoln quotes.  To see her list please CLICK HERE.