Labor of Love-1946 Ford Woodie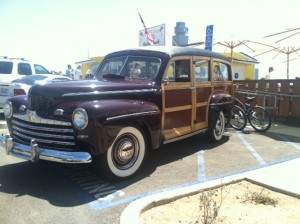 One of our long time clients recently took me for a ride in her pride and joy, a 1946 Ford Woodie.  Riding in this car is like taking a time machine back to the past, when bigger was better and materials like steel were in short supply because of the war effort.  To compensate,  manufacturers used wood and canvas on some cars.  Today, these "Woodies" , as they are now known,  have become quite collectible. 
This little beauty was not always such a showpiece however.  The owner told me, "I bought this car in 1979.  I can't explain why I bought it exactly…I saw it for sale on the street in Whittier and just really liked it."  And so began a labor of love that would outlast a couple of relationships,span at least a couple decades and involve countless hours and tons elbow grease.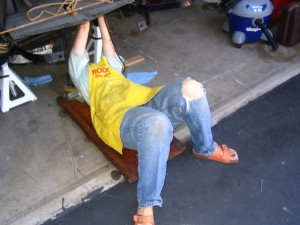 The result is a real head-turner, a car anyone would love to have in their garage.  A car that epitomizes the California lifestyle–perfect for a cruise  down to the beach to take in a California sunset.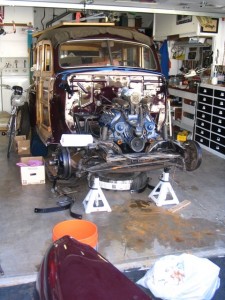 Hats off to our client for persevering on her goal to refurbish this wonderful jewel.  It's a showstoper and something she can really be proud of !